Certificate of excellence from Guida Bio
---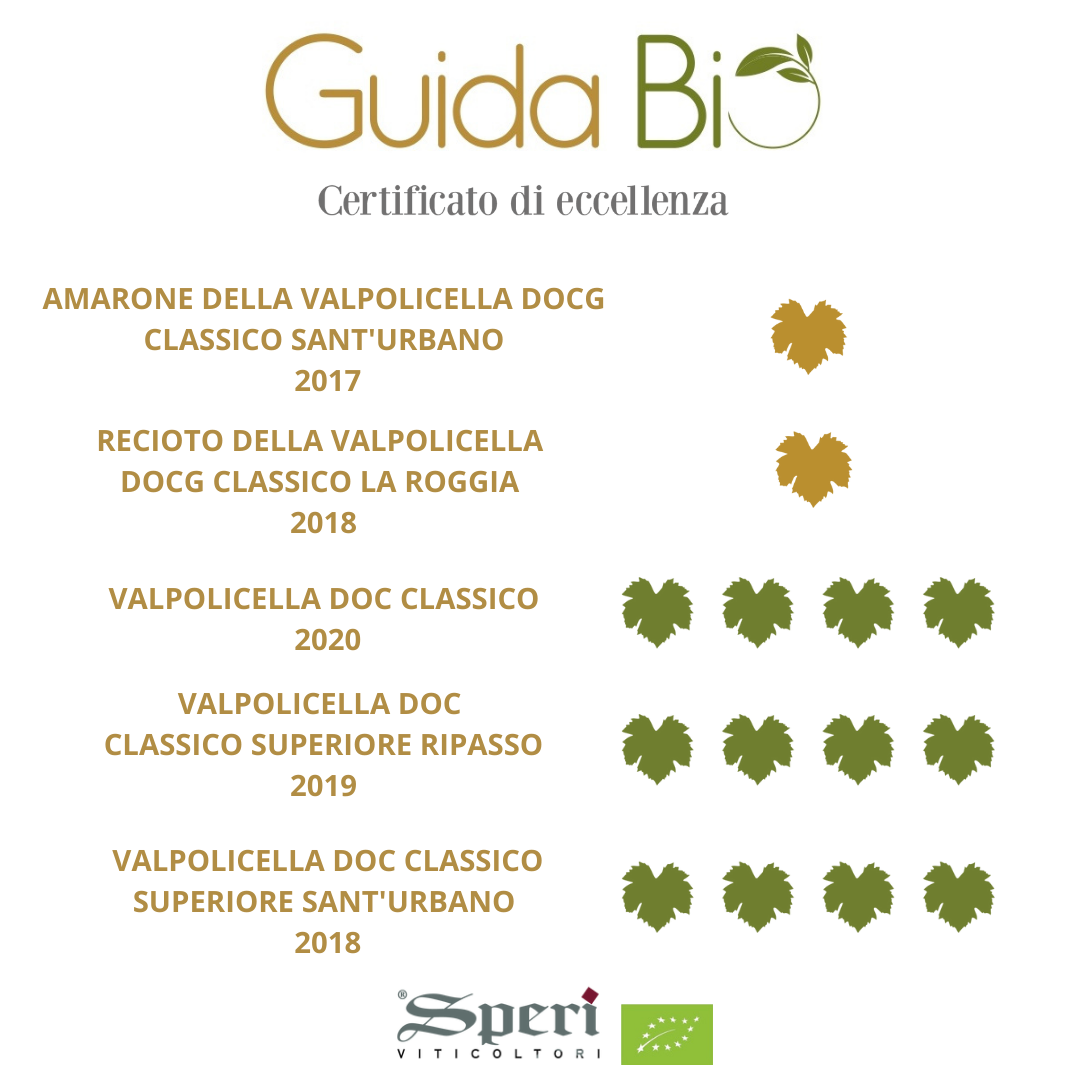 Amarone della Valpolicella Sant'Urbano 2017 and Recioto della Valpolicella La Roggia 2018 both obtained the gold leaf and Valpolicella Classico 2020, Valpolicella Superiore Sant'Urbano 2018 and Valpolicella Ripasso Classico Superiore 2019 obtained certificates of excellence with an outstanding four leaves evaluation.
Guida Bio is the wine guide dedicated exclusively to certified organic products, that supports eco-sustainable choices of producers in the wine world.
This guide awards certificates of excellence with an evaluation based on leaves and a mention of excellence, the gold leaf, for wines which "distinguished for elegance, quality and specificity".