Three Golden Stars from Veronelli Guide
---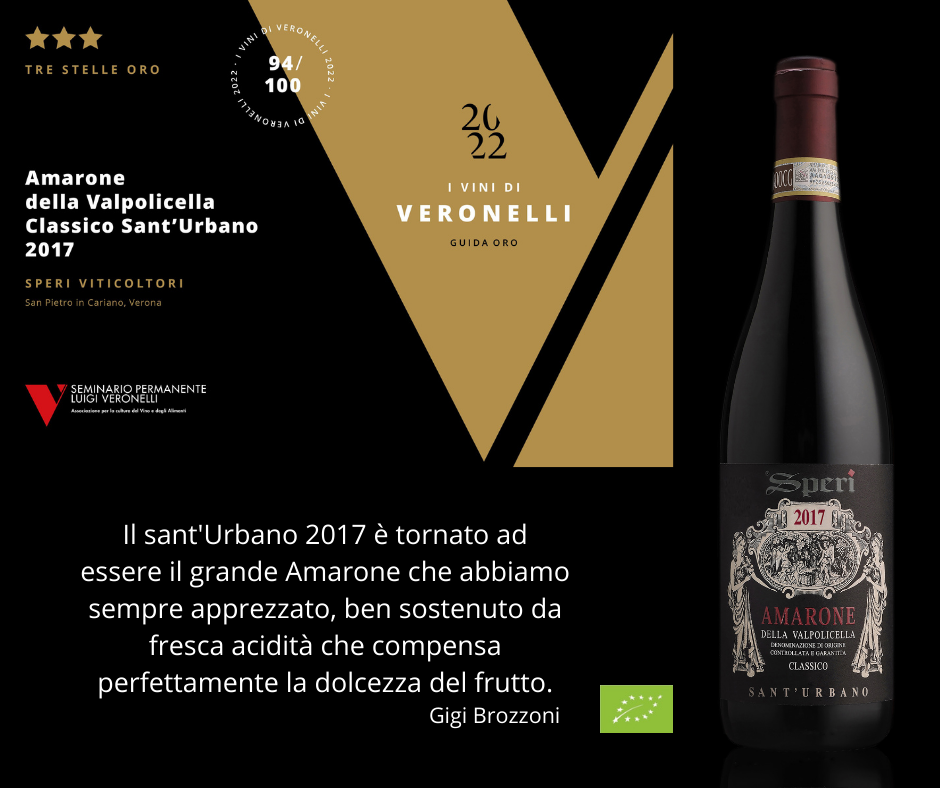 Amarone classico Sant'Urbano 2017 had the Three Gold Stars awarded by the guide I Vini di Veronelli 2022
The Three Gold Stars in Italy are 399 this year.
The guide gives this award to wines with an evaluation of minimum 94/100 by the curators Andrea Alpi, Gigi Brozzoni, Marco Magnoli and Alessandra Piubello.
This edition of the guide has the highest participation in the last ten years with 16,642 wines reviewed, for a total of 2,168 producers described.
The curator Gigi Brozzoni writes "The Sant'Urbano 2017 is back to being the great Amarone that we have always appreciated, well supported by fresh acidity that perfectly compensates for the sweetness of the fruit."