Amarone Sant'Urbano 2018: the most awarded by Italian guides!
---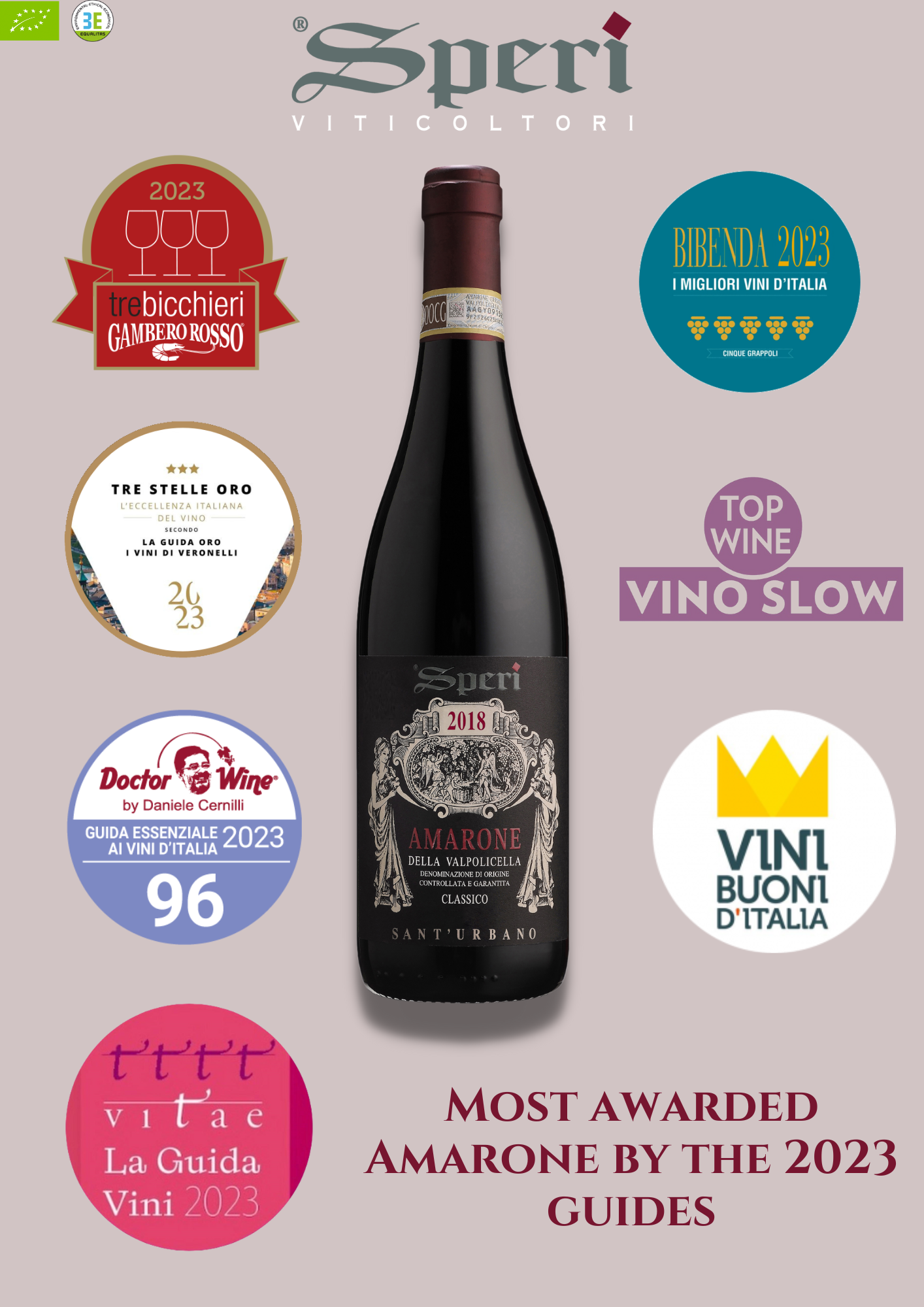 We are proud to be officially able to announce that Amarone della Valpolicella Classico Sant'Urbano 2018 is the most awarded Amarone by Italian wine guides:
3 BICCHIERI GAMBERO ROSSO
5 GRAPPOLI BIBENDA
4 VITI AIS ITALIA
3 STELLE ORO VERONELLI
TOP WINE- VINO SLOW, SLOW WINE e CHIOCCIOLA ALLA CANTINA SPERI
96 PUNTI DOCTOR WINE
CORONA VINIBUONI D'ITALIA
Speri produces only one Amarone: it is a wine from a single vineyard, from its best estate: 'Sant'Urbano' in Fumane. The grapes are harvested by hand to ensure that only the grapes with the fewest berries are selected, i.e. those most suitable for the drying process. The decision not to produce Amarone in less favourable vintages and to release the wine at least 12 months later than required by law is an integral part of Speri's more than 100-year dedication to quality.