Amarone Sant'Urbano 2016 in the Top 100 Reds of Gentleman
---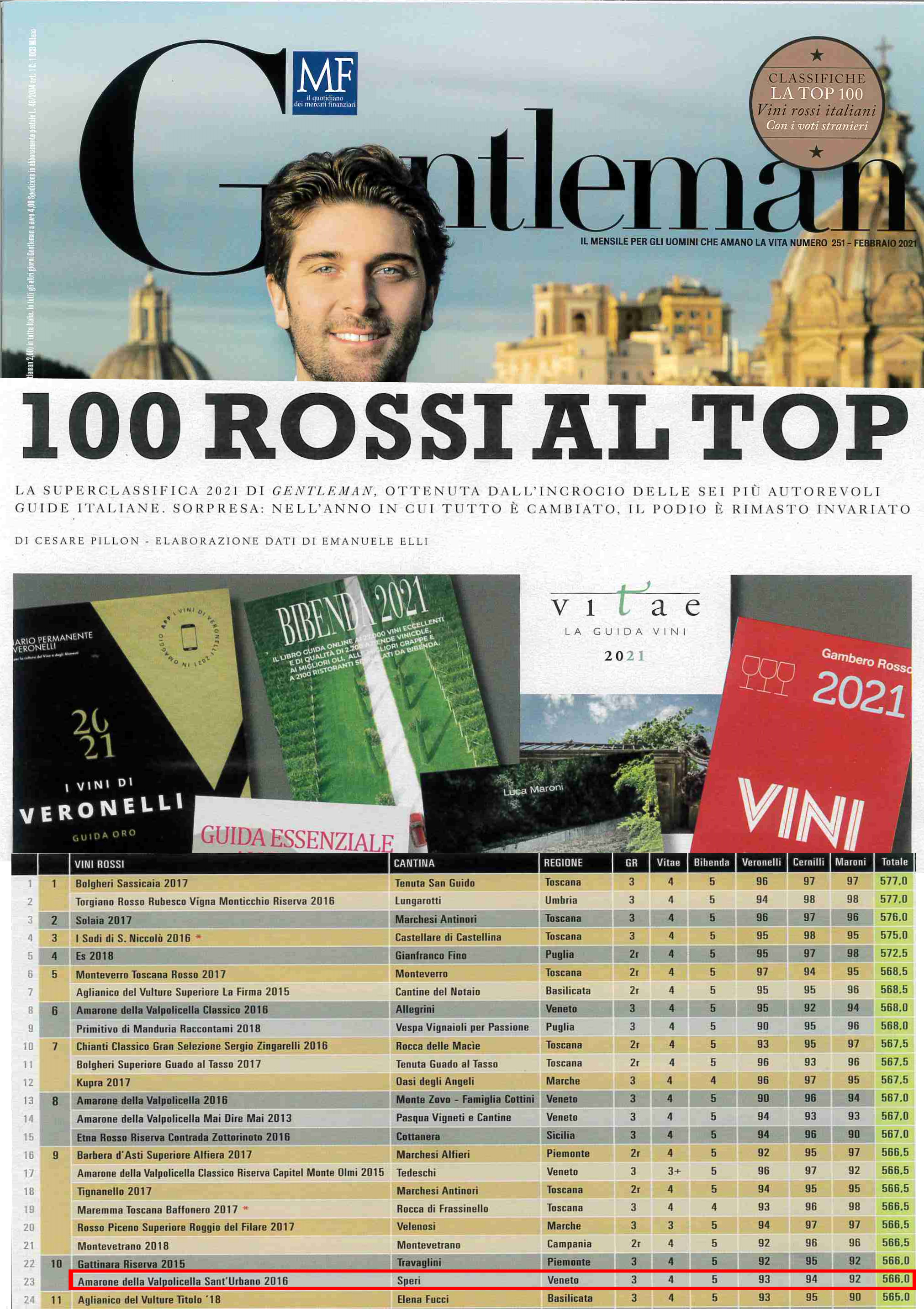 Speri's Amarone Sant'Urbano 2016 is 10th in the Top 100 Red wines list of Gentleman.
The magazine Gentleman (Class editori) has uniformed the awards system used by 6 most important italian guides: Gambero Rosso, Vitae, Bibenda, Veronelli, Daniele Cernilli, Luca Maroni.
It is a great confirmation: in the last 10 years, 8 times has been included in this ranking of the TOP 100 Italian Reds.