SNAIL TO THE CELLAR FROM SLOW WINE 2024
---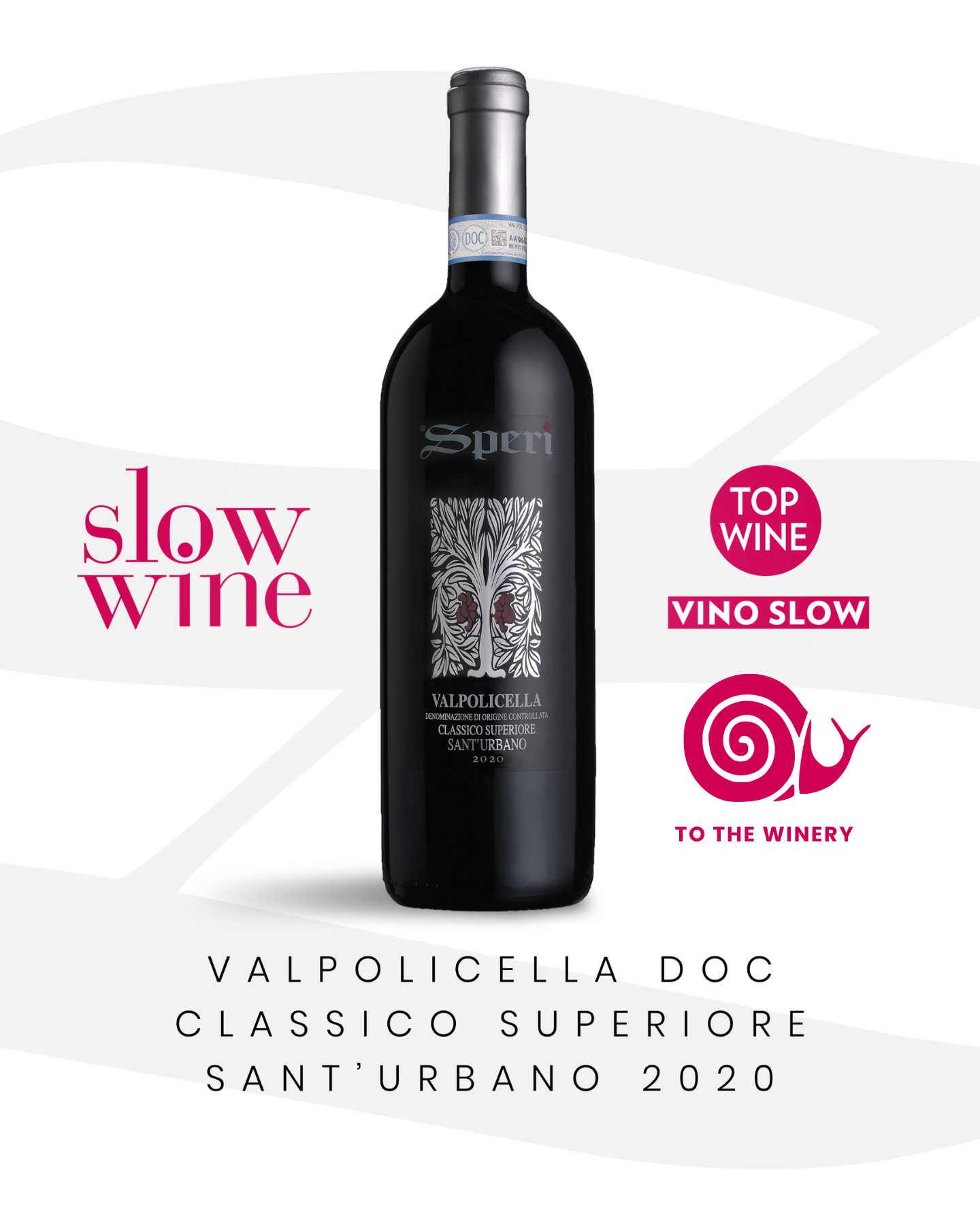 Excellent news from the edition of the Slow Wine 2024 guide, which has awarded the Chiocciola, the most coveted recognition, to our winery and honoured the Valpolicella DOC Classico Superiore Sant'Urbano 2020 with the nomination of Top Wine – Vino Slow.
The Chiocciola is given to wineries "for the way they interpret values – organoleptic, territorial and environmental – in harmony with the Slow Food philosophy". Only 19 wineries in the Veneto region, 4 of which are in Valpolicella, have received this important award and we are particularly proud to be among them!
The Top Wine award is given to wines that, from a sensory point of view, have "achieved excellence in tasting", while the definition of Slow Wine is given to the Top Wine category because, "in addition to having excellent sensory qualities, it succeeds in condensing in the glass characteristics linked to the territory, history and environment. The awarding of this symbol implies that there are no weed killers or chemicals in the vineyards. Slow Wine also meets the criteria of value for money, depending on when and where it was produced."
We are honoured to receive these important awards which confirm that our philosophy is also shared by the Slow Food Guide!