TRE STELLE ORO FROM GUIDA VERONELLI 2024
---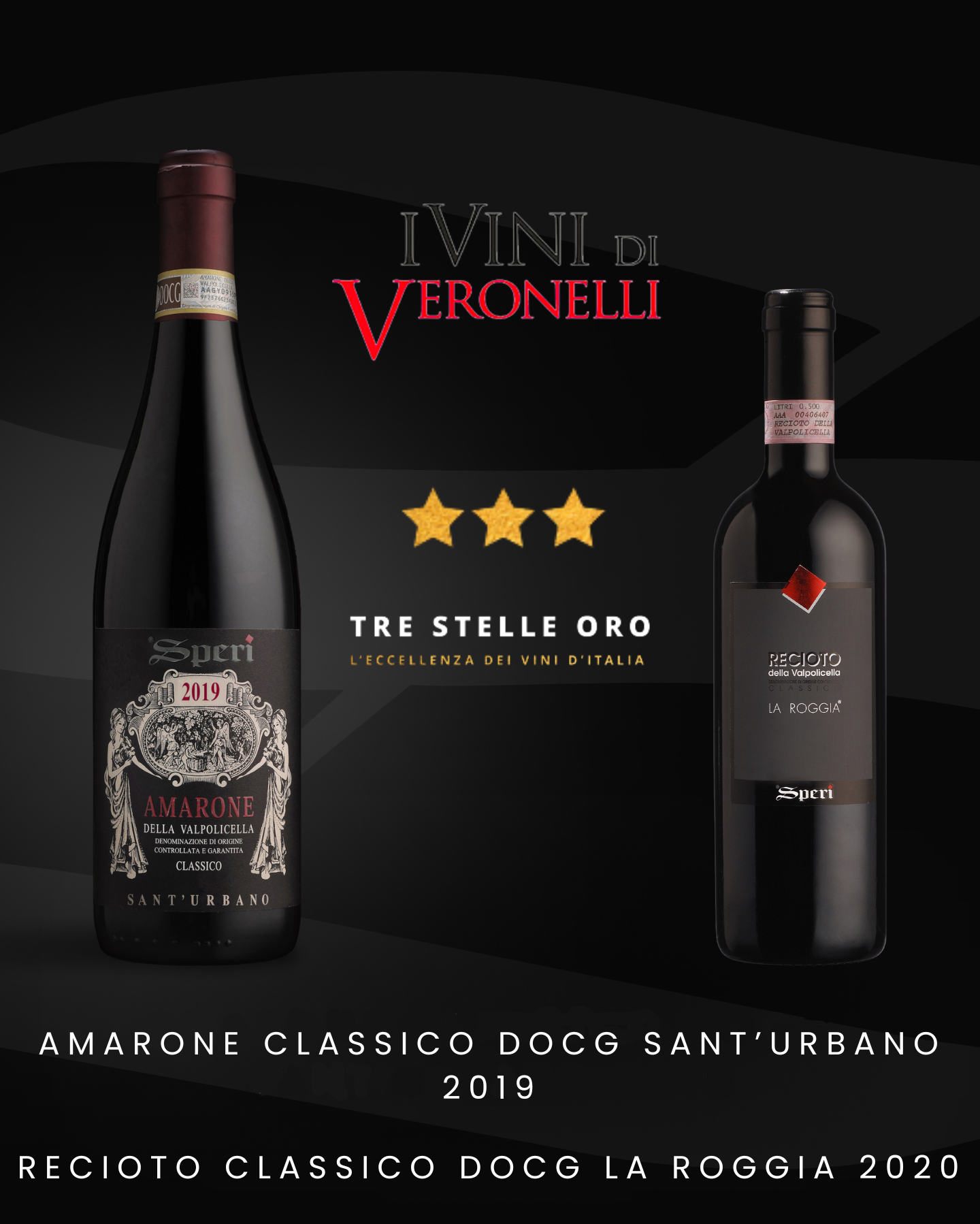 The prestigious Gold Guide I Vini di Veronelli 2024 has awarded the highest prize, the renowned Tre Stelle Oro, to two wines from our winery: Amarone Classico Sant'Urbano 2019 and Recioto della Valpolicella Classico La Roggia 2020.
"The Tre Stelle Oro represent the pinnacle of oenological excellence and are awarded to wines that have obtained a rating of 94/100 or more. The guide's editors, Andrea Alpi, Gigi Brozzoni, Marco Magnoli, and Alessandra Piubello, reviewed no less than 15,786 wines from 1,944 producers, awarding the prestigious recognition to only 508 of Italy's best wines.
We can only be proud of these results!