Vini Buoni: CORONA DAL PUBBLICO e TOP 300 VINI
---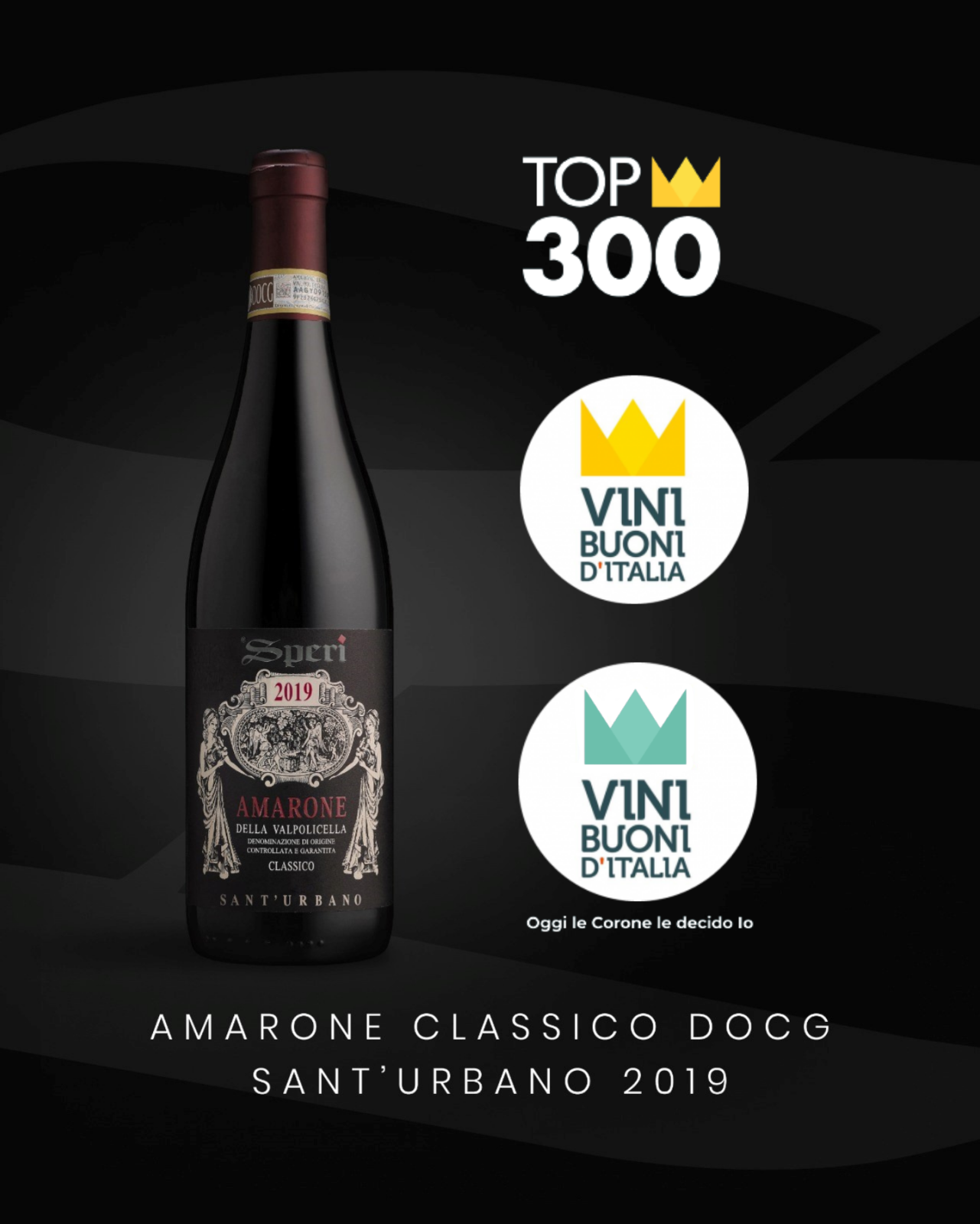 Once again, Amarone Classico Sant'Urbano 2019 wins praise from the national press.
After receiving the prestigious Corona from the Guida Vini Buoni d'Italia 2024, the wine receives two further special awards from the same guide:
– Inclusion in the TOP 300, a special honour awarded during the National Finals to the best 300 wines awarded the Crown.
– The Crown obtained in the context of the 'Today I decide on crowns' project, awarded by a special commission made up of journalists, wine professionals and sommeliers.